Webinar: Why Web Application Security Should be Job Number One
Events / Posted October 06, 2020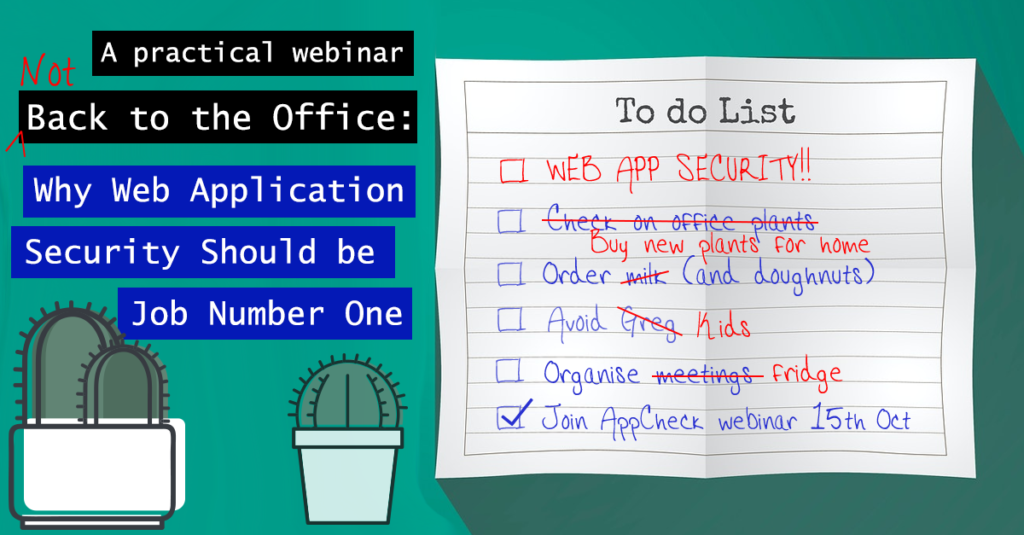 Government advice may have changed, but one thing remains a constant. Whether working from the office, or even more so remotely, cyber security has never been more important. This is indicated in recent stats and has been our message since the beginning of lockdown.
Worryingly a lot of businesses don't seem to be adopting new cyber security measures so this webinar aims to provide actionable tips, along with a handy to-do-list to arm businesses with all they need to make positive steps to improving their security posture.
Join us on the 15th of October:
11am: https://register.gotowebinar.com/register/489068679368560400
3pm: https://register.gotowebinar.com/register/2474855948364603152
Synopsis:
We will provide a high-level overview of why web app security is important with case studies into recent hacks before looking at how you as a business can help mitigate these attacks with practical advice.
Each delegate will receive a free 'Web App Security to-do-list' and a list of popular blogs and resources, including free tools to help bolster your security profile.
The aim of this webinar is to arm delegates with the knowledge to take steps towards improving their security posture and to highlight the many attack vectors and the ease in which cyber-attacks can be performed, as well as their impacts.
Overview:
• Why is Web App Security important?
• A look at recent statistics
• Recent hacks: A case study
• Practical advice for businesses
• Introducing your to-do-list
• Free Vulnerability Assessment overview
• Helpful resources to take away
Get started with Appcheck
No software to download or install.
Contact us or call us 0113 887 8380