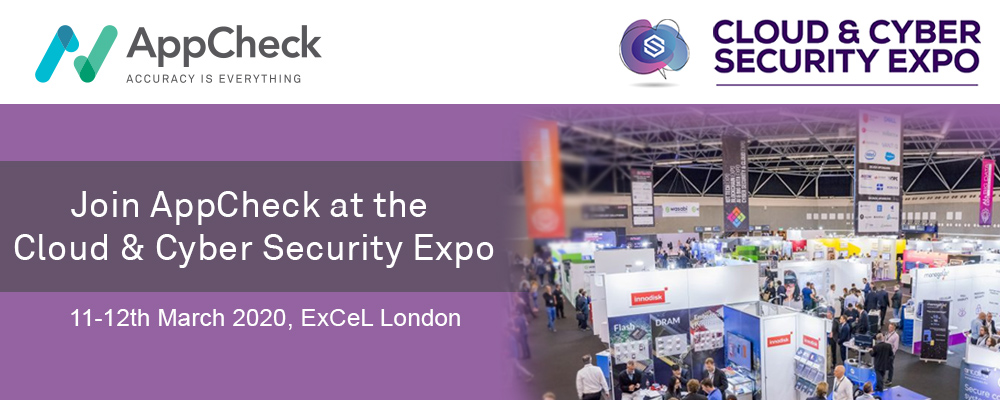 Cloud & Cyber Security Expo 2020
Events / Posted February 20, 2020
AppCheck will be attending the Cloud & Cyber Security Expo 2020 in March and we hope to see you there.
With last years Cloud & Cyber Security Expo boasting 21,097 security and IT professionals with 700+ expert speakers and technology suppliers, we are looking forward to seeing the turnout this year.
Of course you can expect talks from our Head of Research & Development, Nick Blundell across both days in the 'Application Security and DevSecOps' theatre.
11th March – 15:25 – 15:45
12th March – 15:05 – 15:25
Death by URL: Devastating and… incredibly simple
Handling file uploads and processing URLs should be easy, right? Well, it turns out there are many things that can go wrong, in lots of different ways, and at many levels (e.g. an application, a framework, the web browser, a proxy server). We explore how assumptions and subtle mishandling of URLs and files can lead to various high severity OWASP top 10 vulnerabilities.
If you are wanting to learn more about AppCheck's security scanning services, interested in discussing our partnership opportunities, are an existing client looking for a catch-up or simply want to come and talk about cyber security then find us at stand S567 alongside Theatre 4. We look forward to seeing you there.
Get started with Appcheck
No software to download or install.
Contact us or call us 0113 887 8380