The latest technology. Results you can trust.
Technology agnostic
Sophisticated scanning engine developed and maintained by leading security experts
Easy to use and highly configurable
Proof of concept evidence is provided through safe exploitation
Unparalleled support for modern HTML5 applications
Supports all forms of authentication via a scriptable browser interface
Granular scheduling and continuous scanning
Integration with popular bug tracking platforms such as JIRA
Custom integration via JSON API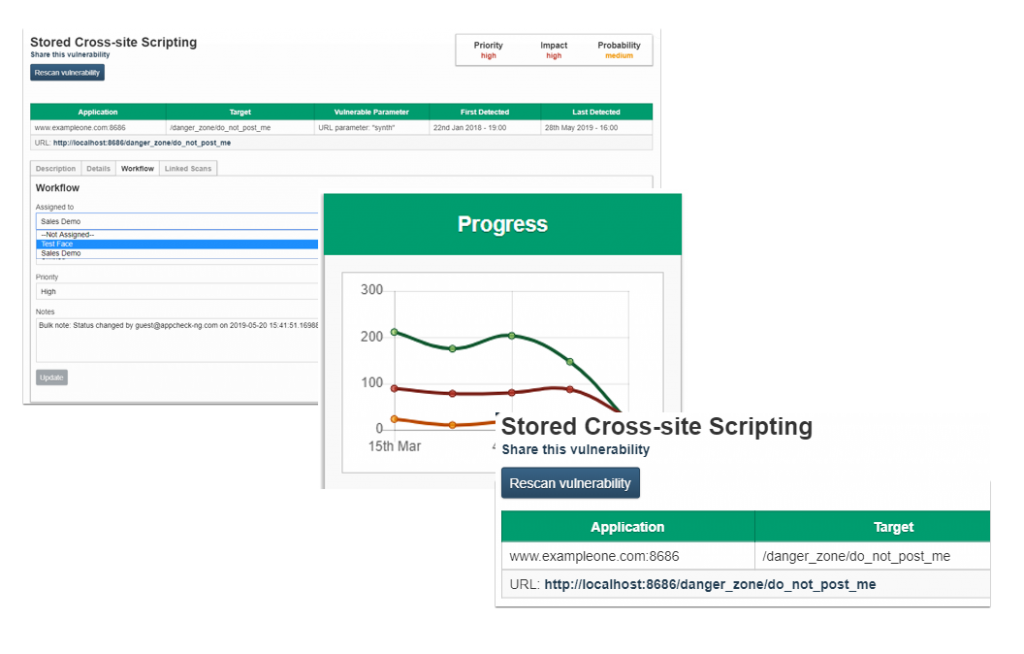 Automatic vulnerability management
AppCheck includes a built-in workflow management system that allows individual findings to be assigned to a member of the team. Remediation progress can then be tracked visually through the main dashboard.
A rescan against each vulnerability can be performed with a single click to test the effectiveness of applied fixes. Scans can also be configured to automatically rescan when a vulnerability is marked as fixed.