AppCheck Wins Prolific North Tech Awards 2020
News / Posted February 14, 2020
AppCheck takes the win at Prolific North Tech Awards 2020
This year AppCheck took the win for 'Best Application of Tech – Security' due to the way we have applied our automated vulnerability scanning tool to the industry and our advances in application scanning. The award looked at our automated scanning engine and the advances we have made within Single page Applications and hard to reach targets.
The Prolific North Tech Awards represent 'the very best tech companies' across the North, judged by an esteemed panel of industry leaders and experts.
Big thanks to all of our customers, partners and hard-working staff! Moving forward in to 2020 we are really excited to continue to push the boundaries of what is possible from using an automated security solution.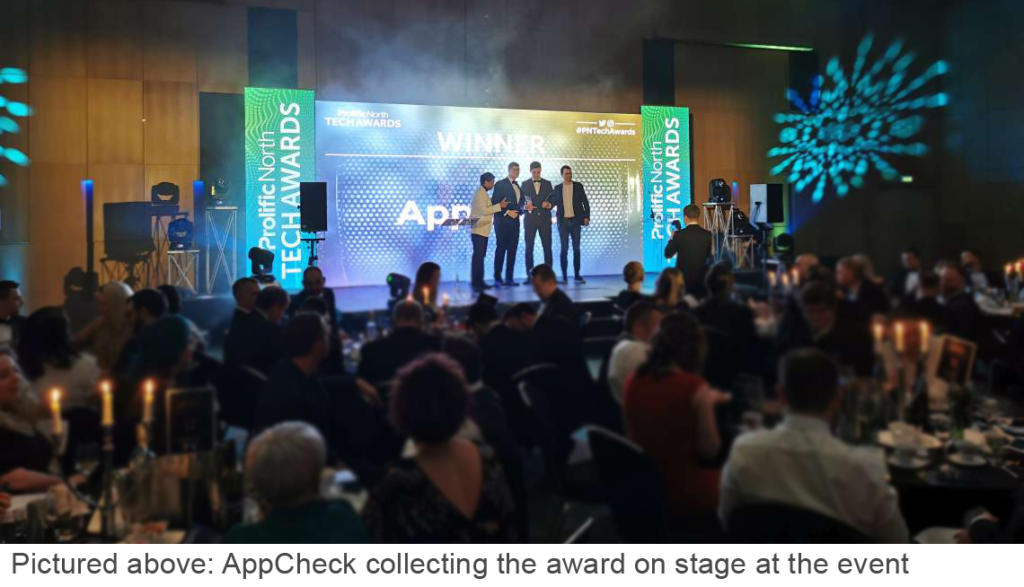 The award is testament to the excellent work from the technical team and the constant updates they are applying to the scanner to keep up to date with an ever-changing security landscape.
A massive well done to all the companies shortlisted and all the winners.
Check out the full list of all winners here:  Prolific North Tech Awards Winners 2020
Want to see why AppCheck won? Take a free trial scan.
If you require any more information or want to see what vulnerabilities AppCheck can pick up in your website and applications then please get in contact with us: info@appcheck-ng.com
Get started with Appcheck
No software to download or install.
Contact us or call us 0113 887 8380