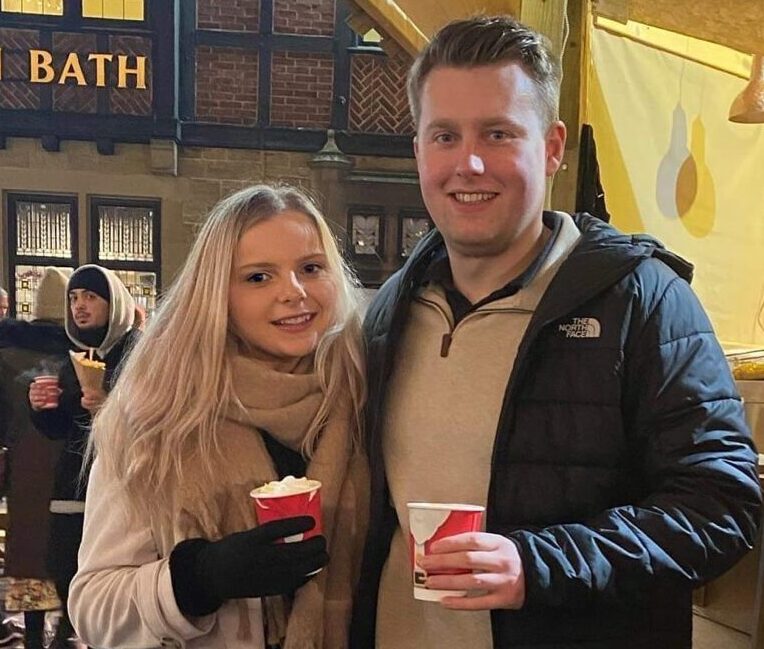 Reflecting on AppCheck: Stephen Gierke
News / Posted January 26, 2022
We have taken on lots of new starters at AppCheck across all departments as we continue to enjoy a period of expansion. We sit down with Stephen Gierke, one of our Account Managers at AppCheck, and ask him about what it's like to work for AppCheck.
Likes:
Arctic Monkeys
The 6 Nations
Pale Ale
Dislikes:
Watermelon
Manchester United
Whiskey
What is your role at AppCheck?
My role as Account Manager is to introduce the AppCheck service to prospective new partners. I consult with organisations to help uncover gaps in their testing strategies, and showcase AppCheck's capabilities through both demo's and working with our technical teams to deliver successful proof of concepts. I then help facilitate a smooth transition through to onboarding.
Tell us a bit about yourself outside of work
Outside of work you will often find me out socialising with my friends and family, I enjoy exploring new places for a drink and sampling different restaurants and cuisines. I am a huge football fan and Leeds United season ticket holder. In my downtime, I enjoy going to the gym (not as much as I should), playing my PS5 or settling down to watch a suspense filled crime drama or comedy on Netflix. I love to holiday (who doesn't?) and explore new parts of the world, I also studied history at university in York, so I am partial to a ruin or castle visit.
What initially attracted you to AppCheck?
I previously did some tech sales whilst at university and was excited about the opportunity to learn about and get stuck into the cyber security world. In my interview it became clear that AppCheck's technology is unique and there is lots of confidence in it. I quickly got bought into the ambitious growth plans, and there was a genuine desire from the top down for me to succeed and progress not only professionally, but also to help hit my personal goals. There was also a number of motivating incentives put on the table and a clear path for progression.
How were your first months?
I first started at AppCheck over two years ago and was met by a highly motivated team who provided great levels of support and encouragement from the off. My first few weeks involved one to one training with one of our Sales Team Leaders Chris with an in-depth introduction into the technical detail of the AppCheck solution, our different routes to market, and defined a clear path for success and progression. This provided me with a great platform for success. There was also alot of effort to help me integrate into the group socially and I soon felt like part of the team.
What has been the best part about joining AppCheck so far?
The AppCheck technology Is market leading and has several unique capabilities, we are constantly innovating due to the great work of our technical and research teams. The solution has multiple routes to market and interest across a wide range of sectors. This is very exciting in sales as it feels like the sky is the limit, and the company matches this with ambitious growth plans and support to help employees reach their potential. It's hard not to get out of bed each morning motivated!
What does the future hold for you at AppCheck?
To keep grafting hard, working on my approach, and refining my technical knowledge. I have a clear career progression path with increasing responsibilities and look forward to seeing how my role continues to evolve with the company's ambitious growth plans.
What would you say to someone else looking to join AppCheck?
Dive in, this is an exciting technology in a great market with massive potential. The management will work with you to achieve both your professional and personal goals. I am extremely glad I took the decision to join AppCheck!
Want to work for us?
Get in touch: careers@appcheck-ng.com
Get started with Appcheck
No software to download or install.
Contact us or call us 0113 887 8380