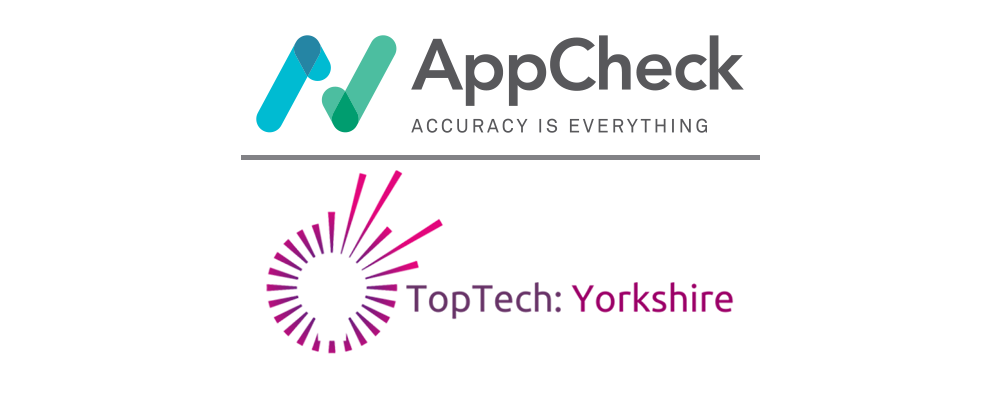 Top Tech: Yorkshire Award
News / Posted September 25, 2019
AppCheck reflects on the Top Tech: Yorkshire award
Top Tech: Yorkshire is an awards programme to celebrate the top tech companies in Yorkshire (if that wasn't obvious from the name) in collaboration with Mills & Reeve and The Business Desk.
We feel they describe it best:
'Top Tech: Yorkshire 2019, in partnership with TheBusinessDesk.com, is open to companies which have developed world-leading technology, are disrupting markets across all industries and whose technology and services are helping others become leaders in their fields across the region.'
Since walking away with a trophy at the Top Tech: Yorkshire 2018 awards last year Mills & Reeve caught up with Lloyd Devey, sales and operations director of AppCheck who had this to say:
"Attracting and retaining the highest calibre of talent is always a challenge for any rapidly growing business, especially in such a thriving tech hub such as Leeds. Being part of the Top Tech Yorkshire has not only helped deliver on our recruitment milestones, it's also helped us to partner with some of Yorkshire's largest organisations in both the private and public sector.
Since being part of last year's Top Tech Yorkshire, our growth in both headcount and revenue has greatly exceeded previous years and our plans to continue on this trajectory remain firmly in place."
Having just completed our record quarter to date it's a perfect time to look back on last year's win to see how far we have come and we are very much looking forward to seeing all the local talent in this year's awards. It's always great to see up and coming tech businesses thriving, even more so when they are local.
Since last year new hires include a dedicated customer service team, expansion of our new business team, new talented developers and we have brought in a marketing specialist to craft a full suite of communications to better improve our customer experience.
Along with this talent we have been working hard on the product itself leading to huge advancements in scan capabilities which enables us to test applications that were well out reach for automated scanners prior to this.
Our channel partner program has seen over 200% growth as we bring on new partners and continue to develop our on-boarding plan with exciting new updates to the program and incentives to be announced across 2020.
Of course we are still experiencing year on year growth and the increased turnover has allowed us to put these improvements in place. This also allows us to continue to offer the free training we provide for the infosec community. Check out our next seminars planned for November 2019.
All-in-all it's been a great year for AppCheck and as we approach our 5th birthday on Friday we would like to thank all our staff for their hard work and all of our customers for their support, as well as Top Tech: Yorkshire for giving us the chance to shine.
Read the full article here: https://www.thebusinessdesk.com/yorkshire/news/2044086-top-tech-yorkshire-class-of-2018-go-for-growth
Additional Information:
As always, if you require any more information or want to see what vulnerabilities AppCheck can pick up in your website and applications then please get in contact with us: info@appcheck-ng.com
Get started with Appcheck
No software to download or install.
Contact us or call us 0113 887 8380