Reflecting on AppCheck: Taylor-Mae Nash
News / Posted October 05, 2021
We have taken on lots of new starters at AppCheck across all departments as we continue to enjoy a period of expansion. We sit down with Taylor-Mae, our Client Services Executive, and ask how her first few months with AppCheck have gone.
Tell us a bit about yourself outside of work
Outside of work I'm spending time with family and friends, usually going on long walks with the dog, trying
out new restaurants or cooking up new recipes
What initially attracted you to AppCheck?
After hearing about AppCheck it was clear that there were a lot of great opportunities here and it's exciting to be part of a growing company. I'd been wanting to move into the Cyber Security sector and AppCheck seemed like the perfect choice!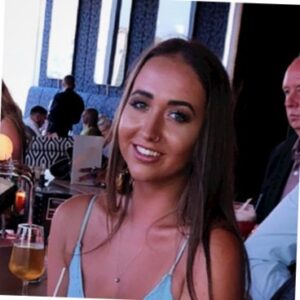 How were your first months?
I've learnt so much in a short space of time and I'm still constantly learning thanks to how helpful and supportive the team is – with lots of training and guidance it made it really easy to adjust into a new role, especially with working remotely.
What has been the best part about joining AppCheck so far?
The best part about joining AppCheck so far is definitely how welcoming and helpful everyone has been despite only meeting virtually! Everyday is a school day and it's great to be growing and progressing within my role.
What does the future hold for you at AppCheck?
I'm really enjoying taking on more and more responsibility as my confidence and knowledge grows and excited to see where things go as the company continues to expand and help contribute to that journey along the way!
What would you say to someone else looking to join AppCheck?
If you are looking to join a growing company with great opportunities and a great team then there are plenty of different roles currently available!
Want to join AppCheck?
AppCheck is growing and we are looking to expand our team with the very best staff. Take a look at our latest job roles below.
Get started with Appcheck
No software to download or install.
Contact us or call us 0113 887 8380